Now we have a great alternative for the 5 acres behind the Main Street Post Office!
It includes more surface parking and a pretty public green space.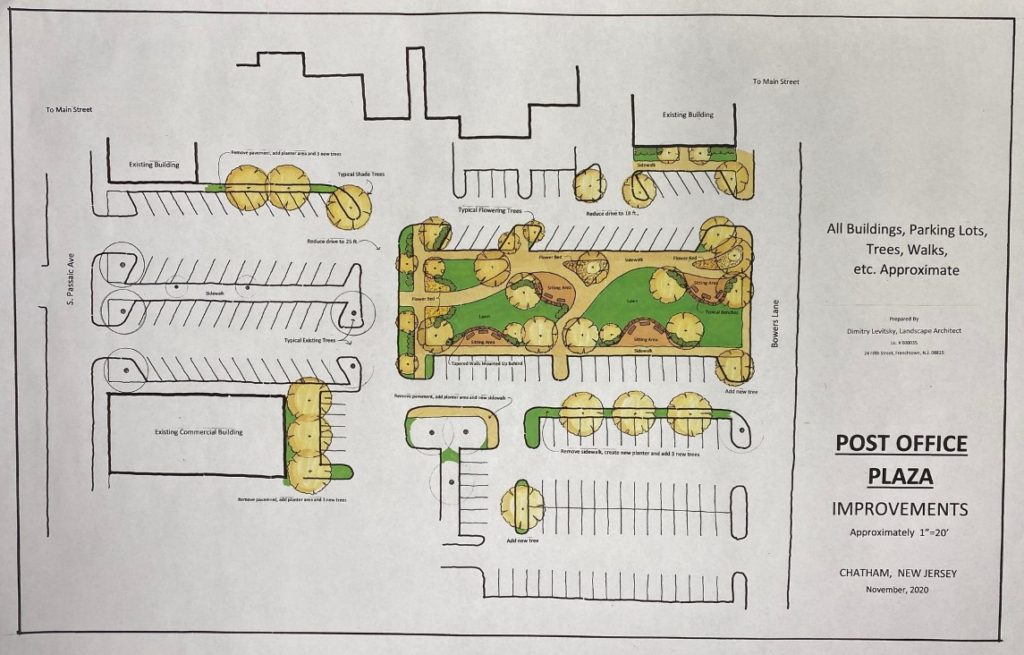 Longtime Chatham businesswoman and civic leader Fran Drew conceived this idea as an alternative to the proposals offered by the big Kushner developers, who stand to profit by using corporate welfare PILOT tax breaks to build a project that will destroy our little Chatham Borough, with big expenses and even more traffic on Main Street.
Chatham residents are excited about this fresh idea, which is aimed at preserving and enhancing our community.
Are you tired of ever-worsening traffic on Main Street?
Make sure this idea gets a fair hearing before our Mayor and Borough Council.
Let our Mayor and Borough Council know what you think: mayor@​chathamborough.org
For more information, contact Fran Drew: [email protected]